Turn to our full-service auto repair shop if your truck is experiencing issues.
Whether we're talking about a personal or commercial truck, this vehicle is just as prone to problems as any other automobile, if not more so. From faulty brakes to overheating engines, we've seen just about everything at Chuck's Car Care Center, and we're here to resolve whatever problems your truck is having, so you can get back to driving on the road safely. You won't be disappointed with our high-quality workmanship and dedication to excellent customer service when you come to us for truck repair.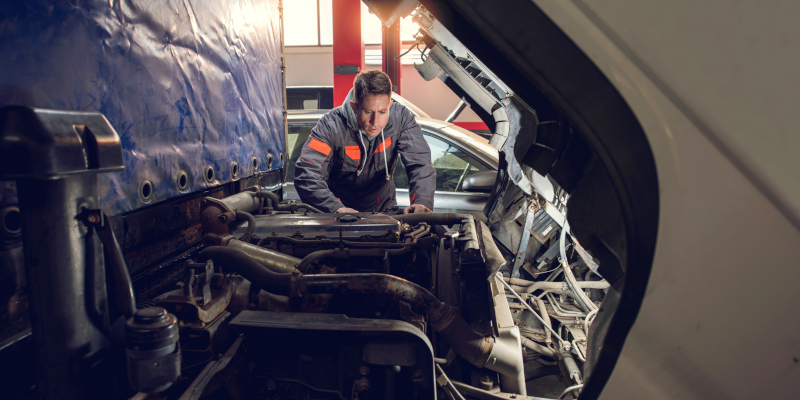 We have been in this business since 1982, so we have extensive experience with truck repair. Our technicians are highly trained individuals with the necessary expertise not only to identify your truck's issues using our state-of-the-art diagnostic equipment, but also to resolve these problems with attention to detail using other tools. In addition, we can provide almost any repair your truck needs, whether it's for brakes, engine, exhaust, transmission, AC, or something else. So, if your truck has a problem that doesn't fall under these services, contact us anytime to find out whether we can fix it.
We know how inconvenient it is to have places to be and no truck to get you there, which is why we do our best to make your experience as convenient as possible. For instance, we offer free pickup and delivery within city limits (if you can't get your truck to us on your own) as well as a shuttle service to take you where you need to go. And if you prefer to wait at our shop, we have a business work area and comfortable waiting area available.
If you need truck repair in Oak Ridge, Tennessee, contact us to learn more.