We have the equipment and expertise to repair your motorcycle.
Just like any other vehicle, it's only a matter of time until your motorcycle will need repairs. After all, even preventive maintenance can't ensure that you will never need them. But when the time comes to take your motorcycle in for service, you don't have to feel stressed or uncertain if you turn to the right professionals. You can rest assured that you'll get the best possible results when you trust our team at Chuck's Car Care Center to provide motorcycle repair. Our shop has been in business for 4 decades and counting, providing only the highest-quality repairs and friendliest service possible since our start all those years ago in 1982.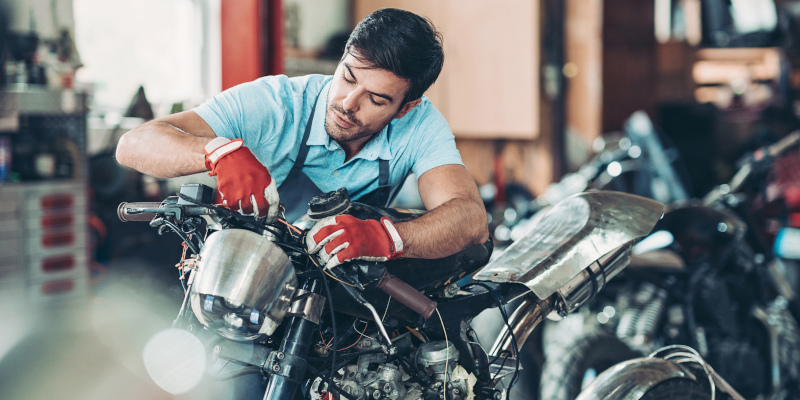 We can assure you that we have everything we need to provide reliable motorcycle repairs. In other words, we stay up to date with the latest equipment, employ highly capable technicians, and carry out the repairs you need with the utmost attention to detail. What's more is that we understand all the most common motorcycle problems from worn carburetors to poorly lubricated chains, so we can quickly identify your motorcycle's problems and repair them thoroughly. With our assistance, you and your bike will be back on the road in no time.
As a locally owned and operated business, we are proud to offer our services to the Oak Ridge, Tennessee community. If you have any questions or concerns, don't hesitate to reach out to our team. We're happy to help. Contact us today to learn more or schedule motorcycle repair.