If your car is experiencing problems, turn to our auto repair shop for the best results and friendly service.
If you're like most people in the U.S., you probably rely heavily on your car each day whether you need it to commute to work, run errands, go to appointments, or take care of other responsibilities. Being without your car for even a day is nothing short of inconvenient, and it can be an extremely frustrating having to make other arrangements to get where you need to go. But while it's inevitable that you'll need car repair from time to time, you can reduce your stress significantly when you know who to turn to for help. In Oak Ridge, Tennessee, that's Chuck's Car Care Center. We have been in business since 1982, proudly serving our community with the best car repair services possible. So, if you find that your car is having issues, leave it to our experienced team to address them with attention to detail.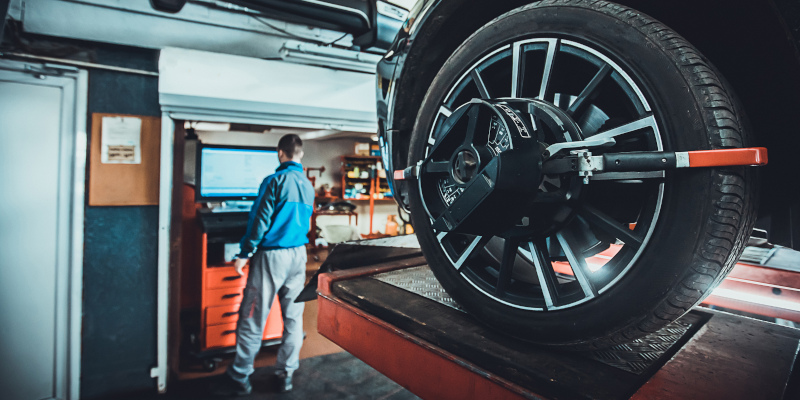 At our 5,000-square-foot, 4-bay garage, we have everything we need to provide you with a wide variety of car repairs. Not only are our technicians highly trained individuals with the right skills to take on your car issues, but they are also dedicated to providing the friendly and customer-oriented service we have prized since our inception 4 decades ago. In addition, we prioritize staying up to date on training for newer equipment and vehicles, so we can offer you quality car repairs in a safe and timely manner.
When we say we can provide whatever repairs your car needs, we mean it. Our expertise extends to many different areas, so we have the capability and resources to provide you with the following:
Brake Repair- If your brake light is on, the brake pedal is soft, or your car pulls to one side when you brake, make sure to get your vehicle checked out immediately. We're familiar with many kinds of brake problems and can address each appropriately to get you back on the road in no time.
Engine Repair- Engine problems can be caused by many factors such as poor lubrication, dirty oil, leaking coolant, or a damaged oxygen sensor. Whatever is affecting your engine's performance, we have the expertise to resolve the issue.
Exhaust Repair- If you're smelling gas inside your vehicle, that may be a sign your car has exhaust problems. To avoid breathing in poisonous fumes, turn to our team and we'll do what's necessary to ensure you can drive safely again.
Transmission Repair- Slipping gears, delayed shifts, and other car transmission problems can be very dangerous. To minimize the risk of an accident, don't wait to get transmission repair.
AC Repair- A broken AC system not only makes it uncomfortable for you to drive, but it can also damage your engine or put your health at risk. Luckily, we have experience repairing car AC systems, so you can rely on us when you notice issues.
By no means is this an exhaustive list of the car repairs we provide. If you notice any problems at all, you can have confidence in our team and our state-of-the-art equipment to get the job done. Contact us today to schedule your car repairs.