Keep your vehicle's exhaust system in good condition by coming to us for repair.
At Chuck's Car Care Center, we are a full-service auto shop that has been serving the Oak Ridge, Tennessee community for about 40 years now. Because we want to be your go-to professionals whenever you need auto service and repair, our team continues to stay on top of training and advances in the industry that help us to better meet your needs. Our owner and technicians are all highly skilled and communicative individuals, so you can rest assured that we will resolve your issues and make your experience with us a positive one.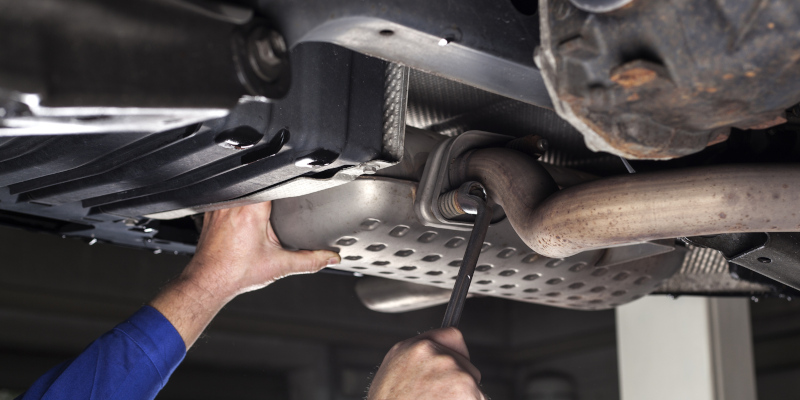 One important element of your car that helps you drive safely is the exhaust system, which is designed to direct toxic fumes away from the occupants of the car. However, just like any other part of your vehicle, the exhaust system is not indestructible, and you may need exhaust repair from time to time.
There are a few ways you will be able to tell if you need exhaust repair. One thing you may notice is that there are foul odors in your car. Other signs include decreased fuel efficiency, strange vibrations while you are driving, and loud noises coming from the exhaust or your engine. No matter what the issue is, we'll provide you with thorough exhaust repair so you can avoid dealing with it in the future.
We are proud of our exceptional customer service. In addition to offering corporate, senior, and military discounts, we provide free vehicle pick-up and delivery within city limits. Or, if you prefer, we can shuttle you where you need to go while we repair your exhaust system.
If you have any questions about exhaust repair or our other services, feel free to give us a call.