You can trust out highly trained technicians for brake repair.
Although no one wants to admit it, many people have been guilty of putting off automobile maintenance before. However, some car problems are pressing issues that you cannot afford to procrastinate, and needing brake repair is one of them. Driving safely is impossible without well-functioning brakes, but our team at Chuck's Car Care Center has all the tools and skills we need to provide you with brake repair, no matter the make or model of your vehicle.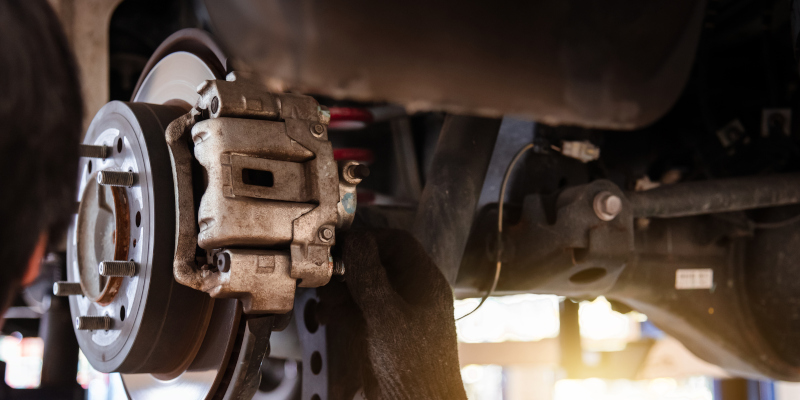 If you are not sure whether you need brake repair, there are several signs you can look for, including:
The brake light is on
There are grinding or squeaking noises while braking or driving
The steering wheel vibrates while driving
There is a burning smell while driving
The brake pedal feels soft or spongy
At our full-service automotive repair shop in Oak Ridge, Tennessee, you can count on us to diagnose and fix any of your vehicle's problems, whether there is an issue with your brake pads, brake fluid, or something else. We have all the proper training, and we stay up to date with the latest technology so we can provide you with the best brake repair possible.
We are proud to have served the Oak Ridge community since 1982, and we hope to continue providing brake repair and other automotive services to customers in the area. If you have any questions for us, we would be happy to answer them and assist you however we can. Contact us today.
Similar Services We Offer: